Home Teams Standings News Rules Schedule Stadiums Past Champions Interesting Facts Downloads Live Streaming Minor Leagues Hall of Fame

NEWS AND UPDATES

March 19, 2019

HURRICANE DIVISION

Predicted Order of Finish
1 Montreal Expos Brandon Harris @Bjharris27
2 St. Louis Cardinals Devin Cunningham @dt_cunningham
3 Philadelphia Phillies Austin Rose @heyRozay
4 Los Angeles Angels Alex Bierut @ALEXbierut14
5 Milwaukee Braves Danny Cunningham @dcham2224

Player of the Year Prediction
Noah Syndergaard (STL) has been lights out ever since the Cardinals picked him up and will continue his utter dominance this season.

Rookie of the Year Prediction
Vladimir Guerrero Jr. (MON) is as close to a 'can't miss' prospect as we have ever seen. The questions is whether he can live up to his father's legendary status.

Surprise Team
In the strongest division in the league, no team would really shock us with a terrific season, but Milwaukee has the most to prove.

Division Preview
We have been trying to find the team in the league that would be most likely to echo young Alfred Delia's infamous quote, "My name's 'Big Al' and I hit dingers" and it looks like this is the division that could indeed be responsible. Could it be Danny Cunningham, aptly nicknamed "Dinger", and his upstart Milwaukee Braves in their sophomore season together? The obvious solution would be Alex Beirut (Big Al?) and the Los Angeles Angels but the long ball isn't necessarily his modus operandi. If long balls really are the answer, Devin Cunningham and the St. Louis Cardinals would be the logical choice. Austin Rose, who, contrary to all logic, has led his Philadelphia Phillies to become an offensive powerhouse, would also have something to say about that. The craziest part about this discussion is that we have not even mentioned the Montreal Expos yet. Does that team ring a bell? Yes, we are talking about the defending champion Montreal Expos led by Brandon Harris, who has been the league's posterboy since last August.

FUN FACTS
Alex Bierut- Holds two hockey records: Most time in the penalty box and the only player to take his skate off and try to stab somebody
Danny Cunningham- Was one of the two best Danny Cunninghams to attend his high school
Devin Cunningham- Has already chose the name Abraham Willingham Cunningham for his eldest child (boy or girl)
Brandon Harris- Decided to become a lawyer after binge watching season 3 of Matlock
Austin Rose- Wears dark sunglasses and government replica earpiece wherever he goes


March 18, 2019

TITAN DIVISION

Predicted Order of Finish
1 Miami Marlins Dave Jones @david_jones1249
2 Atlanta Braves Tony Hopkins @Thop38
3 Cleveland Indians Dane Chester
4 Arizona Diamondbacks Nick Castenir @ncast45
5 Seattle Mariners Ryan Sopko @RSops1024

Player of the Year Prediction
First baseman Anthony Rizzo (MIA) will emerge as the new clubhouse and on-field team leader and back it up with the best stats in the division.

Rookie of the Year Prediction
Not many people have heard of infielder Yu Chang (CLE) but by the end of the year everyone should know his name.

Surprise Team
Any team outside of Miami who actually is able to get a game in.

Division Preview
The Miami Marlins will walk into 2019 as heavy favorites in the Titan Division, but Dave Jones will be the first to say that the Marlins are not as concerned about the regular season as they are about avenging a couple difficult postseason losses. The Atlanta Braves are the biggest competition to the Marlins dynasty but will probably not be able to get the amount of total wins needed to come away with the division championship. Tony Hopkins still has the confidence needed to take the division and will constantly remind the division of his mid-2010s championship run. The league has not heard from the D-Backs, Mariners, and Indians for a few years and they will probably not factor into the mix this season. Nick Castenir, Ryan Sopko, and Dane Chester, the respective managers of these teams all have the track record to compete but have not had much recent impact.

FUN FACTS
Nick Castenir- Once received an award for being the "Most Fundamentally Sound Athlete of All Time" but vetoed a plan to have a statue of himself put outside Midpark High School
Dane Chester- Still believes NFL Head Coach is the greatest video game of all time
Tony Hopkins- Bears a striking resemblance to former MLB superstar Mike Aviles
Dave Jones- Played baseball through high school without ever learning how to bunt
Ryan Sopko- Idolizes Larvell Jones


March 17, 2019

PATRIOT DIVISION

Predicted Order of Finish
1 Washington Senators Joe Yurik @JYurik
2 Washington Nationals Adam Delgarbino @TheRealBino15
3 Boston Red Sox Kevin Yurik Jr. @KYurik_4
4 Tampa Bay Rays Jake Cantrell @JGotti17
5 Brooklyn Dodgers Dustin Nelson @dustin2fresh

Player of the Year Prediction
With a lot of potential players to choose from, we think Dee Gordon (WSH) will do even better than his MVP quality season from last year.

Rookie of the Year Prediction
Yet another legacy rookie, second baseman Cavan Biggio (WAS) could make a huge impact on the league.

Surprise Team
Brooklyn shocks the world by winning at least two games, possibly more.

Division Preview
By far the most difficult division to predict will be the Patriot Division, which has many offseason stories to detail. There was an offseason arms race (and bats race) in the nation's capital, while the Boston Red Sox and Tampa Bay Rays also made a few quiet moves. Any of those four teams could walk away with this division and the automatic playoff berth that it carries. The Brooklyn Dodgers, under Dustin Nelson cannot be discounted, either, as they also have the ability to put together a winning streak. The Nationals are coming into 2019 with a chip on their shoulder. Adam Delgarbino ended up losing the division on the last day in 2018 and the bitterness has been weighing on him for the entire offseason. He is looking to catch Joe Yurik's Senators and take the division from him for the first time, which Yurik is quick to point out whenever he gets the chance. The Red Sox and Rays also should not be overlooked in this division. Kevin Yurik Jr. has been knocking on the door for the past two years and this could be his chance to take control of the division. Jake Cantrell also has his Rays primed for a takeover but they may be slightly more of a long shot.

FUN FACTS
Jake Cantrell- Played for the San Antonio Spurs from 2002 to 2018
Adam Delgarbino- Is the world's leading expert on product placement in commercial grocery chains
Dustin Nelson- Has become Ohio's leading Oscars handicapper
Joe Yurik- Is a WWE season ticket holder
Kevin Yurik Jr.- Hopes to get a casting call to be a member of the Monstars in Space Jam 2


March 16, 2019

ZEBRA DIVISION

Predicted Order of Finish
1 Milwaukee Brewers Bobby Bolin @bolinleague
2 New York Giants John Mandula @JohnMandula
3 Houston Astros Kerry Kemp @kemp_kerry
4 New York Yankees Scottie Ruessman
5 Colorado Rockies Megan Bolin @MeganBolin18

Player of the Year Prediction
Lorenzo Cain (MIL) will continue to be the spark plug of a very potent Brewers offense.

Rookie of the Year Prediction
Second baseman Garrett Hampson (COL) will get the chance to play a key role in a young Rockies lineup

Surprise Team
The Houston Astros come out of nowhere and are this year's Cinderella story.

Division Preview
We would like to take this opportunity to honor Mike Jones, who controlled the Houston Astros from 2001 to 2018 and announced his retirement due to health concerns in 2019. Jones' tenure with the Astros is one of the longest in league history. Kerry Kemp will be the one who is tasked with filling those big shoes (figuratively and literally) and he comes in as one of the league's great unknowns. Kemp inherits a team with a championship quality roster, but also a team that has underachieved in the past. Scottie Ruessman is entering his second season with the New York Yankees, but the league still has not seen his team in action yet. Megan Lowes looks to improve her Rockies from last year and John Mandula's New York Giants could play a part in this division. It looks like the Milwaukee Brewers will be the team to beat, but Bobby Bolin's teams have been known to fade at the end of the regular season, which could put this division up for the taking.

FUN FACTS
Bobby Bolin- Brags about getting in a Twitter fight with Buster Olney about ESPN's love affair with the New York Yankees
Megan Bolin- Plans to earn a college degree in every state
Kerry Kemp- Shakes down the thunder from the sky when he is not sending a volley cheer on high
John Mandula- Turned down the role of Darth Vader in his high school production of "Star Wars: The Musical"
Scottie Ruessman- Knows more about college baseball than Sheldon Cooper knows about string theory (and is better at Pictionary)


March 15, 2019

EXPLORER DIVISION

Predicted Order of Finish
1 New York Mets Sean Carmichael
2 Kansas City Athletics Marc Zustin @Zustin18
3 Pittsburgh Pirates Nick Chiorian
4 Boston Braves Colin McGowan
5 Philadelphia Athletics Brian Mangol @MangolsHistory

Player of the Year Prediction
We are going out on a limb and picking co-MVPs, pitcher Zack Wheeler (NYM), who has a never before seen legendary arsenal according to league sources, and young center fielder Harrison Bader (KCA), who is an up and coming potential star.

Rookie of the Year Prediction
Son of the former big leaguer, Fernando Tatis Jr. (PHA) will surely excite Philly fans throughout the season.

Surprise Team
Probably the Pirates… or the Philadelphia A's… or the Braves… honestly, any of them, really.

Division Preview
2019 will mark the first ever addition of an entire division of teams in league history, and the Explorer Division will bring a new level of personality and competition to the league. The division wild card is definitely Nick Chiorian's squad, the Pittsburgh Pirates, who he claimed ownership of, despite some "nuanced and sophisticated" objections to the team. Colin McGowan's Boston Braves and Brian Mangol's Philadelphia Athletics both will have something to say about how the division plays out. The two favorites to win the division appear to be Sean Carmichael's New York Mets and Marc Zustin's Kansas City Athletics. When Zustin was asked about the chances of him winning the division he simply responded, "Boom!"

FUN FACTS
Sean Carmichael- Owns and has used a fake reindeer hoof on multiple occasions
Nick Chiorian- Still has not heard all the pronunciations of his last name
Brian Mangol- Looks down upon the handwriting of all mortals
Colin McGowan- Thinks all sports would be more fun if played on ice skates
Marc Zustin- Once watched 39 consecutive hours of NFL Draft reruns without sleeping


March 14, 2019

MUNICIPAL DIVISION

Predicted Order of Finish
1 Kansas City Royals Dave May @ezymuny1
2 Los Angeles Dodgers Cody Dingess
3 San Francisco Giants Billy Dingess
4 Texas Rangers Tom Rogers
5 San Diego Padres Mike Rogers

Player of the Year Prediction
AJ Pollock (LAD) was a huge offseason pickup for the Dodgers and could make a huge impact in an improving lineup.

Rookie of the Year Prediction
Former Cardinals prospect Patrick Wisdom (TEX) will bring a power bat and defensive versatility to what looks to be a very good Rangers offense.

Surprise Team
Plenty of choices here: the Dodgers had a strong finish to the regular season, the Giants may have figured something out, we don't know much about the Rangers or Padres, other than their confidence, and the Royals had a great year last year. Best chance to surprise: Dodgers.

Division Preview
Adjustments are the key for the Municipal Division. Two Dingesses, Billy Dingess of the Giants and Cody Dingess of the rival Dodgers, will be making second season adjustments after their inaugural campaigns in 2018. Both teams started to pick up the pace near the end of the season and will be much better prepared as the Spring of 2019 approaches. Tougher adjustments will come from another set of family members, Tom Rogers of the Texas Rangers and Mike Rogers of the San Diego Padres, as they both begin their first season at the helm. The team that currently resides at the top of the mountain is Dave May's Kansas City Royals, coming of their best season in team history.

FUN FACTS
Billy Dingess- Bears no relation to a herd of native Australian canines
Cody Dingess- Once survived being run over by a monster truck (twice)
Dave May- Has never revealed his spaghetti sauce recipe and keeps it locked in an offshore bank lockbox
Mike Rogers- Is a candidate to become the Bolin League's Chief Financial Officer
Tom Rogers- Is ready to bring some Old School to a modern league

March 13, 2019

CLASSIC DIVISION

Predicted Order of Finish
1 Detroit Tigers Brian Bolin
2 St. Louis Browns Bob Bolin
3 Toronto Blue Jays Bridget Bolin
4 Cincinnati Reds Billy Link @BillyLink6
5 Minnesota Twins Alycia Link @HowVeryAwkward

Player of the Year Prediction
There's no reason that pitcher Jordan Zimmermann (DET) should not dominate this division. His only concern could be control issues but he has purely nasty stuff.

Rookie of the Year Prediction
Catcher Danny Jansen (TOR) and infielder Bo Bichette (TOR) are both parts of a Blue Jays roster overhaul and are both poised to have intriguing rookie campaigns.

Surprise Team
We have been picking the Cincinnati Reds to be the surprise team in the league for several years, so why stop now?

Division Preview
The league's oldest division looks to belong to the Detroit Tigers in 2019, with one big caveat. The Tigers faced health issues and injury concerns all of 2018, Brian Bolin's most disappointing season ever. After much recuperation in the offseason, the Tigers are expecting to be back to full strength by Opening Day. Assuming the Tigers come out injury free, they likely won't face much competition. Bob Bolin's St. Louis Browns have faced a good deal of regression with an aging roster and some health issues of their own. The Toronto Blue Jays, under Bridget Bolin, are trying to recapture some of their past glory while the Cincinnati Reds and Minnesota Twins look to be leveling out. Alycia Link, the league's female version of Mike Tyson, has a puncher's chance to win a few games with her Twins. As always, Billy Link and the Reds could surprise some teams as well.

FUN FACTS
Brian Bolin- Quotes Jonathan Edwards whenever the opportunity presents itself
Bridget Bolin- Is in love with all dolphins except Flipper, who serves no porpoise in her life
Bob Bolin- Once voted for Millard Fillmore
Billy Link- Has not gotten a haircut since graduating from high school
Alycia Link- Plays the Rocky Theme Song to get pumped to go to class


March 12, 2019

MILITARY DIVISION PREVIEW

Predicated Order of Finish
1 Oakland Athletics Ryan Bolin @oaklandfanoco
2 Baltimore Orioles Kodi Simon @simonkodi1
3 Chicago Cubs Kati Simon
4 Chicago White Sox Brandon Gearo @brandon_gearo
5 Seattle Pilots Carter Stewart

Player of the Year Prediction
Josh Donaldson (OAK) had a down year last season but look for him to recapture his MVP level magic in 2019.

Rookie of the Year Prediction
Amongst many veterans, the Orioles will have several potential candidates, including highly rated third base prospect Ryan Mountcastle (BAL).

Surprise Team
Many still doubt the credibility of Oakland, so they still have the ability to prove people wrong, but we'll pick the Pilots, who can only get better after a challenging debut season.

Division Preview
A sigh of relief. That was Ryan Bolin's reaction to his new divisional assignment after a couple years dealing with heavyweights like the Brewers and Cardinals. His Athletics should be the clear favorites to lock up an automatic postseason position. The biggest competition for Oakland normally would come from the Baltimore Orioles, but this looks like it may be a lost season for Kodi Simon's group. Kati Simon's Cubs will probably fall into that same boat, which leaves Brandon Gearo's Chicago White Sox and Carter Stewart's Seattle Pilots with the task of trying to give the A's some competition. It will be interesting to see the level of improvement that the Pilots make in their sophomore season under Stewart.

FUN FACTS
Ryan Bolin- Once debunked a molecular theory during a REM cycle
Brandon Gearo- Insists that saltines can be considered a full meal
Kati Simon- Is glad her first name is Kateri and not Tekakwitha
Kodi Simon- Favorite food is a hangaburger
Carter Stewart- Once thought "elemeno" was a letter of the alphabet


THE BOLIN LEAGUE'S TOP TEN RIVALRIES

From Various Reports




Sometimes going to the game means a nice relaxing evening watching two formidable foes respectfully compete to see who is better. However, every once in a while when you show up at the ballpark there is a different air in the stadium, one of hatred and relentless disdain between two teams that want nothing more than to pummel their adversary. These types of games are what keep fans coming to the park. The Bolin League has seen the rise of many rivalry games that have taken off over the past couple decades. Here is our ranking of the top ten of these rivalry games:

#10

Baltimore Orioles vs. Chicago Cubs (The Battle to Become Luke and Penny's Favorite Parent)

Kodi and Kati Simon are a happy couple that just relocated their young family to the Hawaiian Islands and are living a beautiful, inspiring life. But when the Cubs and O's face off on the ballfield, all the love is out the window.

#9

Houston Astros vs. New York Yankees (Come On, Blue!)

Two newcomers to the Bolin League scene, Kerry Kemp and Scottie Ruessman are both still finding out what life is like in the league. When it comes to the game on and off the field, these two could be quite the match for each other.

#8

Boston Red Sox vs. Tampa Bay Rays (Nicola Mirotic's Biggest Fan Contest)

Sure, this could be an even bigger rivalry on the hardwood, but anyone who has heard and seen what goes on between these two rivals, Kevin Yurik Jr. and Jake Cantrell, knows that they mean business when they face off. These two teams are about as equally matched as they come.

#7

San Diego Padres vs. Texas Rangers (Rogers Brawl)

Sibling rivalries are definitely the best and legend has it that Mike and Tom Rogers were two of the biggest rivals growing up. Look for this brotherly brawl to heat up on the field this season.

#6

Cincinnati Reds vs. Minnesota Twins (The Missing Link)

These two teams have been competing against each other for years, ever since Billy and Alycia Link joined the league. There have been beanball contests, physical altercations, and a lot of smack talk. All of this culminates in one of the league's top rivalries.




#5

Milwaukee Brewers vs. St. Louis Cardinals (Bomber's Memorial Trophy)

This would probably be higher on the list, but Bobby Bolin's Brewers have not been able to compete well with Devin Cunningham's Redbirds. There is still no love lost between these ancient rivals and a couple Brewers victories could really flare this one back up.

#4

Washington Nationals vs. Washington Senators (Battle for the Capital)

Two ideologically different styles of play with a lot of left-handedness define this rivalry between Joe Yurik and Adam Delgarbino. The Senators dominated the Nationals when these teams first entered the league but the series has become a lot more competitive over the last few years.

#3

Oakland Athletics vs. St. Louis Browns (Old School Clash)

Bob Bolin and Ryan Bolin have squared off in their season opener almost every year that both teams have been in the league. This game usually results in someone being grumpy for a very long time. There is no love lost on the field between these two rivals.

#2

Kansas City Athletics vs. Philadelphia Athletics (Your Momma Cup)

Marc Zustin and Brian Mangol have not even taken the field yet with their new teams and we can already tell this is going to be one of the greatest rivalries in the game. Pregame, midgame, and postgame insults will be indiscriminately hurled all over the place when these two teams match up.

#1

Atlanta Braves vs. Miami Marlins (Sunshine Showdown)

Some of the greatest moments in league history have occurred when Dave Jones and Tony Hopkins face off and usually it's on the league's biggest stage. The Bolin League world comes to a standstill when these two teams duke it out, and it usually results in a walk off home run.

Playoff Predictions

We surveyed a group of experts who made these predictions for the 2018 Playoffs

First Round

1 St. Louis Cardinals defeat 16 San Francisco Giants
2 Miami Marlins defeat 15 Toronto Blue Jays
3 Los Angeles Angels defeat 14 Cincinnati Reds
13 Washington Nationals defeat 4 Boston Braves
5 Oakland Athletics defeat 12 Boston Red Sox
6 Milwaukee Brewers defeat 11 St. Louis Browns
7 Montreal Expos defeat 10 Washington Senators
8 Philadelphia Phillies defeat 9 Detroit Tigers

Second Round

1 St. Louis Cardinals defeat 8 Philadelphia Phillies
2 Miami Marlins defeat 7 Montreal Expos
3 Los Angeles Angels defeat 6 Milwaukee Brewers
5 Oakland Athletics defeat 13 Washington Nationals

Third Round

1 St. Louis Cardinals defeat 5 Oakland Athletics
2 Miami Marlins defeat 3 Los Angeles Angels

Championship

2 Miami Marlins defeat 1 St. Louis Cardinals


2018 Predictions


| | | | | | | | |
| --- | --- | --- | --- | --- | --- | --- | --- |
| Dizzy Dean | Record | Moonlight Graham | Record | Pretzels Getzien | Record | Rip Sewell | Record |
| Atlanta Braves | 3-1 | Boston Braves | 5-3 | St. Louis Cardinals | 8-2 | Montreal Expos | 4-2 |
| Miami Marlins | 8-5 | San Francisco Giants | 3-3 | Oakland Athletics | 16-6 | Philadelphia Phillies | 5-3 |
| Boston Red Sox | 5-5 | Kansas City Royals | 2-2 | Detroit Tigers | 7-3 | Cleveland Indians | 3-2 |
| Washington Senators | 6-7 | Los Angeles Dodgers | 2-3 | Milwaukee Brewers | 14-8 | Los Angeles Angels | 6-5 |
| Tampa Bay Rays | 3-4 | Toronto Blue Jays | 5-9 | Chicago Cubs | 1-1 | New York Giants | 2-2 |
| Arizona Diamondbacks | 1-2 | Cincinnati Reds | 5-10 | Colorado Rockies | 1-1 | Philadelphia Athletics | 2-2 |
| Washington Nationals | 4-8 | Minnesota Twins | 3-10 | Seattle Mariners | 2-2 | Pittsburgh Pirates | 2-2 |
| Brooklyn Dodgers | 2-6 | Seattle Pilots | 0-4 | St. Louis Browns | 9-11 | San Diego Padres | 2-2 |
| Houston Astros | 1-3 | Texas Rangers | 0-2 | Kansas City Athletics | 1-2 | New York Mets | 1-1 |
| New York Yankees | 2-7 | Chicago White Sox | 0-0 | Baltimore Orioles | 0-0 | Milwaukee Braves | 4-6 |


Top MVP Candidates
Nolan Arenado- Montreal Expos
Cody Bellinger- Washington Nationals
Xander Bogaerts- Boston Red Sox
Ryan Braun- Milwaukee Brewers
Robinson Cano- Miami Marlins
Josh Donaldson- Oakland Athletics
Logan Morrison- Washington Senators
Shohei Otani- Los Angeles Angels
Sean Rodriguez- Detroit Tigers
Mike Trout- St. Louis Cardinals

Top Cy Young Candidates
Felix Hernandez- Seattle Mariners
Ian Kennedy- Kansas City Royals
Clayton Kershaw- Miami Marlins
Dallas Keuchel- Washington Nationals
Collin McHugh- St. Louis Browns
Shohei Ohtani- Los Angeles Angels
Danny Salazar- Oakland Athletics
Noah Syndergaard- St. Louis Cardinals
Julio Teheran- Atlanta Braves
Jordan Zimmermann- Detroit Tigers

Top Rookie of the Year Candidates
Ronald Acuna- Atlanta Braves
Jorge Alfaro- Philadelphia Phillies
Chance Sisco- Baltimore Orioles
Austin Hays- Baltimore Orioles
Scott Kingery- Philadelphia Phillies
Shohei Ohtani- Los Angeles Angels
Victor Robles- TBA
Amed Rosario- New York Mets
Nick Senzel- TBA
Gleyber Torres- New York Yankees

TOP TEN LISTS

Top Ten Pitching Teams

1. St. Louis Cardinals- Pure nastiness, wide variety
2. Oakland Athletics- Changing speeds, late movement
3. Atlanta Braves- Don't know which way the ball will break
4. Cleveland Indians- Ground balls all over the place
5. St. Louis Browns- Slow and frustrating
6. Washington Nationals- Pitch to contact, let hitters get themselves out
7. Los Angeles Angels- Massive movement, intelligent sequencing
8. Kansas City Royals- Now you see it, now you don't
9. Detroit Tigers- Scary late movement, many broken bats
10. Toronto Blue Jays- Working in and out, back and forth

Best Fast Pitch

1. Philadelphia Phillies Fastball- Straight but very fast
2. St. Louis Cardinals Slider- Really fast, nearly unhittable
3. Milwaukee Brewers Slider- Starts behind right handed hitters
4. Detroit Tigers Cutter- No chance for contact when it's thrown right
5. Houston Astros Fastball- Overpowering
6. Atlanta Braves Sinker- Can't hit it, can only try to avoid it
7. Los Angeles Angels Slider- Sweeping and hard to lay off
8. Kansas City Royals Curveball- Drops off the table
9. Cleveland Indians Sinker- Contact is possible, good contact is improbable
10. SLB Slurve- The ball actually goes up

Top Power Hitting Teams

1. St. Louis Cardinals
2. Atlanta Braves
3. San Diego Padres
4. Washington Senators
5. Miami Marlins
6. Milwaukee Brewers
7. Philadelphia Phillies
8. Montreal Expos
9. Arizona Diamondbacks
10. Detroit Tigers

Top Contact Hitting Teams

1. Washington Nationals
2. Atlanta Braves
3. Miami Marlins
4. Tampa Bay Rays
5. Montreal Expos
6. Los Angeles Angels
7. Cleveland Indians
8. Oakland Athletics
9. Milwaukee Brewers
10. San Diego Padres

Top Defensive Teams

1. San Diego Padres
2. Atlanta Braves
3. St. Louis Cardinals
4. Miami Marlins
5. Tampa Bay Rays
6. Boston Red Sox
7. Philadelphia Athletics
8. Washington Nationals
9. Montreal Expos
10. Los Angeles Angels

Top Ten Speed Teams

1. San Diego Padres
2. Atlanta Braves
3. St. Louis Cardinals
4. Boston Braves
5. Boston Red Sox
6. Philadelphia Athletics
7. Miami Marlins
8. Milwaukee Brewers
9. Baltimore Orioles
10. Oakland Athletics

Best Balance Between Right and Left Handed Hitters

1. Philadelphia Athletics
2. Milwaukee Brewers
3. Oakland Athletics
4. San Francisco Giants
5. Cleveland Indians
6. New York Giants
7. St. Louis Browns
8. St. Louis Cardinals
9. Atlanta Braves
10. Seattle Mariners

Best Bad Ball Hitting Teams

1. Milwaukee Brewers
2. Atlanta Braves
3. Oakland Athletics
4. Baltimore Orioles
5. Texas Rangers
6. Philadelphia Athletics
7. Washington Senators
8. Boston Red Sox
9. Philadelphia Phillies
10. San Diego Padres

Most Patient Approaches

1. St. Louis Browns
2. Cincinnati Reds
3. Chicago White Sox
4. Los Angeles Angels
5. St. Louis Cardinals
6. Cleveland Indians
7. Montreal Expos
8. Pittsburgh Pirates
9. Miami Marlins
10. Minnesota Twins

Teams Poised for a Breakout Season

1. Philadelphia Athletics
2. Boston Red Sox
3. Boston Braves
4. Washington Nationals
5. Milwaukee Braves
6. San Francisco Giants
7. Cincinnati Reds
8. Chicago Cubs
9. New York Yankees
10. Los Angeles Dodgers

Predicted Most Games Played

1. Oakland Athletics
2. Milwaukee Brewers
3. St. Louis Browns
4. Cincinnati Reds
5. Washington Senators
6. Washington Nationals
7. Miami Marlins
8. Toronto Blue Jays
9. Detroit Tigers
10. St. Louis Cardinals


2018 Bolin League Breakdown

In less than one week, the first pitch of the 2018 season will be thrown and the Bolin League will kick off its 21st season. Will we see the first repeat champion since 2014? Will this season set the record for games played or amount of teams playing at least one game? How will Otter Park play? This breakdown will hopefully answer those questions along with many other questions. The Bolin League consists of 40 teams broken into four divisions. This year's divisions commemorate and honor famous baseball names: Pretzels Getzein, Moonlight Graham, Dizzy Dean, and Rip Sewell. Here are some previews, predictions, categorizations, and thoughts about all 40 teams.

The New Guys

As the season draws near, five teams are preparing to play the role of the league newcomer. Typically, it takes new owners a good amount of time to adjust to the league and learn what they have to do to establish a winning culture. This rule comes with some exceptions, however, most notably the 2015 Pittsburgh Pirates under Doug Benzel, who rode a late season hot streak all the way to a championship. Looking to follow in the Pirates' footsteps will be a new and diverse group of teams that show a lot of potential. At the top of the list is the Milwaukee Braves, under owner Danny Cunningham, a former teammate of six other owners in the league. Cunningham should have the easiest adjustment because of his familiarity with the other owners in the league. He will inherit an athletic roster full of some young talent, including a defensive specialist at shortstop in Andrelton Simmons and some young contact hitters in Tommy Pham and Hernan Perez. One scout has mentioned that the Braves will be a very pull happy team and may have to make some early season adjustments.

The league will be welcoming a father/son duo in the 2018 season. Billy Dingess will be at the helm for the San Francisco Giants and his son, Cody Dingess, will be in charge of the Los Angeles Dodgers. The Giants will feature one of the more balanced lineups in the league, featuring three right handed hitters, three left handed hitters, and three switch hitters. Billy Dingess is hoping this strategy, not used by many teams, will give his Giants an advantage. The Dodgers will be right hand dominant and are a relative unknown coming into the season. Cody Dingess should be able to take advantage of that as he learns what he will be up against throughout the year. The Giants look to have the better lineup on paper with Yoan Moncada, Brandon Belt, and Buster Posey securing the middle of the order but the Dodgers have some bats as well, including Kike Hernandez, Justin Turner, and Jose Osuna.

Scott Ruessman has finally come upon the opportunity to get into the Bolin League and was fortunate to find a good franchise to start with, the New York Yankees. Ruessman will inherit a lineup that shows a lot of young power with Gleyber Torres, Miguel Andujar, Clint Frazier, and Aaron Judge. The question with the Yankees could be whether Luis Severino and the pitching staff can hold up against a league with a lot of offensive talent. Ruessman will bring a new style of play into the league, which could give him the possibility of surprise when he plays the tough competition he is likely to see.

While Carter Stewart was the owner of the Seattle Pilots last season, he never had the opportunity to get the franchise going. Stewart is an enthusiastic young owner that has many years to develop his team. The Pilots will come into the season without much talent outside of power hitting first baseman Jesus Aguilar and veteran righty Michael Wacha, but Stewart is confident he can develop his team into an eventual contender. The Pilots may not be competitive for a few years but they will be a team that gives good effort and will shows improvement each game.

The Travelers

The Bolin League has representation throughout the entire world. There are a few teams that have owners spanning from the southern United States all the way to the Middle East. While these teams will not be playing a full schedule, they still show a great contribution to the league and, in some cases, an even bigger contribution to their country. Tony Hopkins and his Atlanta Braves are a perennial contender and one of the most decorated teams in Bolin League history. The Braves may not be able to fight for a championship this season due to some travel restrictions but they will definitely have a huge impact on the league, just as they did last year, finishing 4-0. The Braves have a young nucleus that should break out into the same mold as past Atlanta teams. No team may have a 1-2-3 punch as powerful as the Braves do with Dansby Swanson, Byron Buxton, and Ronald Acuna. Add in the veteran presence of starting pitcher Julio Teheran, featuring one of the best sinker/slider combinations of anyone, and the Braves have one of the deepest rosters in the league. With the focus on deep lineups, none may be stronger than that of the Arizona Diamondbacks, under owner Nick Castenir, a newly married Florida resident. The D-Backs roster may be advancing in age, but any lineup featuring the likes of Miguel Cabrera, Paul Goldschmidt, AJ Pollock, and Mark Trumbo will produce a great output. The Diamondbacks have always been able to score runs but have had some issues with their pitching staff over the years. Carlos Carrasco hopes to solidify a rotation that once took advice from the wrapper of a game ball. Arizona should have the chance to play a solid schedule this season, depending on several factors. They are a team on the rise and a team that others may not want to run into on any given day.

Interestingly enough, in a Cleveland-centric league, the owner of the Cleveland Indians, Dane Chester, is also a resident of the Sunshine State. Chester is one of the most enthusiastic owners in the league and typically fields a nice team. This year's version of the Indians includes some young talent mixed with some high profile veterans but is definitely based around Corey Kluber and one of the best pitching staffs. The Indians are hoping to get past a trend of blown saves that have cost them countless games over the years and 2018 looks like it could be the year to bring that streak to an end. MVP candidate Yan Gomes and power hitting first baseman Edwin Encarnacion anchor the middle of the Tribe's lineup. The Indians' offense has been improving a little every year since they entered the league. The Indians are now one of the top tier teams and will look to make 2018 a special season.

The Baltimore Orioles and Chicago White Sox may not be able to fulfill their 2018 schedules due to deployment issues. Kodi Simon and Brandon Gearo, the respective managers of each team, have been able to put together young rosters that will hopefully develop over the next few years to make these teams into contenders. The Orioles had a rough season in 2018, going 0-3, while the White Sox were unable to play any games. Baltimore is rostering two rookies this season, Austin Hays and Chance Sisco, to work alongside some other young players on team that will hopefully stay together and blossom in the near future. The White Sox have a few more veteran players and have kept their core together for a few years. Their window may be hitting soon, so it looks like next season may be the time for the ChiSox to step up.

The Old School

Some teams have been around so long and have played the same style for years and years. It's typically pretty easy to make predictions as to how these teams will do and what to expect from them on a yearly basis. No team exemplifies the status of "old school" more than the St. Louis Browns and the institution that is Bob Bolin, their manager, affectionately known as the "Artful Codger" among Bolin League inner circles. The Browns tend to defy time as they have not really seen a regression period at any point since they helped found the league. The Browns will face a little roster turnover this season. Khris Davis, formerly of the Milwaukee Brewers, will take over for Matt Holliday in the outfield while Holliday moves to designated hitter. Charlie Blackmon will replace Lorenzo Cain in center field. The Browns play a unique game and make it difficult for new opponents to adjust to their style. St. Louis is projecting to finish around the .500 mark and should once again prove to be a tough out in the playoffs.

Bridget Bolin is one of two owners that have owned the same team for the entire history of the league dating back to its inception. While her teams have not had the same amount of success recently as they did at the beginning, Bolin is able to keep the Toronto Blue Jays in the mix. The Jays have made the playoffs almost every year since 1997, even winning the championship in 1999. Today's Blue Jays do not have the same amount of firepower as that 1997 team and rely more on their pitching staff for victories. Marcus Stroman is one of the more underrated pitchers in the game. He's able to mix up his style to keep hitters off balance and give the Blue Jays the chance to win in low scoring games. The Blue Jays look like they will have to compete in 2018 without their franchise power hitter, Jose Bautista. Their lineup is significantly less powerful without Bautista and they will have to lean on their contact hitting instead of their power. Players such as Kevin Pillar and Teoscar Hernandez will have to step up to give the Blue Jays a chance to increase their win total from 2017's 3-7 mark. Over the years, especially the beginning years, the Blue Jays' biggest rival has been whatever team was owned by manager Brian Bolin. His teams have been some of the most consistent teams since the league was founded. This will be Bolin's third year as the head of the Detroit Tigers, where he has made the playoffs each year at the helm. The Tigers are a team that can compete with anyone in the league, especially when they are in good health. Detroit relies on pitcher Jordan Zimmermann, who has some of the best stuff in the league. When Zimmermann is in command he can be nearly unhittable, mainly when playing at Bolin Field. The Tigers finished 4-3 under Bolin in 2017 where they won in the first round of the playoffs then lost on a walk off grand slam to the Washington Senators. Assuming the Tigers are healthy in 2018, they will once again have a good chance to make a run in the playoffs. They typically are able to fair well against both right and left handed pitchers, have good power hitting, and rely heavily on a solid pitching staff.

On the subject of teams that rely heavily on their pitching staff, the Kansas City Royals have one of the better pitching staffs in the league. Ian Kennedy has possibly the best curveball in the league and will sometimes add in a sinking fastball to offset the hook. The Royals tend to be involved in low scoring games generally and look for the big hit to come through at a clutch moment. Second baseman Whit Merrifield, a rising star, will be one of the players looking to come through with those big hits. The Royals bring back shortstop Alcides Escobar, who along with catcher Salvador Perez will help solidify the top of the batting order. As is the case every year with the Royals, health could be the biggest factor in the outcome of their season. The Royals miss a lot of games with injuries, so they will look to complete 2018 in better health than the previous several years.

The previous four "Old School" teams mentioned fit into the category because of their long standing involvement in the league and the fact that they have become institutions among the other teams. That is not necessarily true for the fifth team in this category. Mike Davis, who previously was in charge of the Milwaukee Braves, now takes over at the helm of the New York Mets after Steven Wilson announced his retirement this offseason. Davis brings an old school attitude to the table but a new school way of thinking. He has turned the Mets into a left hand dominant pitching staff supported with a right hand dominant lineup. The Mets could prove to be one of the surprise pitching staffs in the league with ace Steven Matz. Their lineup is young and unproven and may not have the veteran leadership of David Wright to rely on as Wright still has yet to determine his future. Shortstop Amed Rosario looks to have all the makings of an offense force at the top of the lineup. The Mets have the ability to win a lot of games. We will see if it comes to fruition this season.

The Comebacks

No, this is not David Koechner spoof that mixes "Remember the Titans" with "Field of Dreams". This is a group of teams who have taken some time away from the game that, when ready, have the ability to storm back and once again gain a position of dominance in the league. No team has been away longer than Ryan Sopko's Seattle Mariners, a previous two time champion and perennial championship contender. The days of Alex Rodriguez, Edgar Martinez, and Ken Griffey Jr. are now over in Seattle and a new Mariners team will have the task of restoring the team to its glory years. The new version of the Mariners includes veteran right Felix Hernandez, the sinker ball pitcher who was always in contention for a Cy Young Award in his prime. The young nucleus for the Mariners is found on the offensive side of the ball. Mitch Haniger is the young stud in the lineup as he joins catcher Mike Zunino and former Brewers shortstop Jean Segura providing a formidable amount of clout up ahead. The Mariners still have the horses and we will see if they can make their comeback in 2018. Similar to the Mariners, the Houston Astros had a long hiatus prior to the 2016 season. The Astros made a couple brief appearances in 2016 but, after some injury issues, were not able to get back on the field in 2017. This year could be a different story for a team that probably has the most raw power of anyone in the league. Manager Mike Jones stocks up power in the lineup but also has a lot of swing and miss bats. Jose Altuve, Carlos Correa, and George Springer could possibly the best opening three hitters in a lineup that the league sees. The Astros staff can be overpowering but sometimes lack consistency. In summation, the Astros can be a bit of a roller coaster but are one of those teams that can beat any team on any given day. 2018 could be their comeback year.

The Pittsburgh Pirates and San Diego Padres have both had early success as Bolin League franchises. Doug Benzel is still the only owner to win a championship in his first season in the league, leading his Pirates to the ultimate prize in 2015. Austin Steinbrenner did not come home with the trophy but his San Diego Padres also made a fantastic run in 2014, all the way to the Final Four. The Pirates and Padres both have recently fallen off the radar but are poised to make 2018 a comeback season. The teams both feature a lot of clout in their batting order. The Pirates heart of the order includes the bats of Andrew McCutchen, Kris Bryant, and Starling Marte, while the Padres have Trea Turner, Javier Baez, and both Upton brothers scattered throughout their lineup. Of the two teams, Pittsburgh has a better pitching staff with ace Gerritt Cole and San Diego probably has a slight advantage when it comes to offense. There are some analysts that try to discredit both teams' long playoff runs due to a diminished field of competition, but there is no doubt both teams earned what they received and are capable of repeating it in the future.

The biggest sleeping giant in the league could very well be a team that most people have not seen play at all. Those who have faced off against Vinnie Galizio would say that the Philadelphia Athletics have all the tools necessary to not only make the playoffs, but make a run in the playoffs as well. They have a balanced lineup that can perform well from both sides of the plate, stellar fundamentals, a good defensive team, and an adequate pitching staff, which may be the biggest question. The Athletics have demonstrated success but have not sustained it over the years mainly due to a lack of games played. Depending on their quantity of games, 2018 might be their breakout season.

The Cinderella Stories

While the Bolin League and the NCAA Basketball Tournament are completely separate entities, there are some similarities in their structures. Every few years, it seems there is a George Mason or Florida Gulf Coast that makes a huge run and gives themselves a chance to win a championship. While there are not a ton of very low seeds that perform similarly in the Bolin League, there are some teams that have the potential to eventually become that Cinderella team. These teams are typically ranked low at the beginning of seasons but they do all have some qualities that can give them an edge over their competition. Of all the teams that fit this category, the Cincinnati Reds are the team that is closest to having that breakthrough season. The Reds have shown glimpses of success over the past few years, which is a huge improvement over some of their past teams. They have the physical tools to contend but can use some work in a few other areas. The biggest question mark in Cincinnati is starting pitcher Anthony DeSclafani. He throws hard but command has always seemed to be his issue. In order for the Red Stockings to really show marked improvement is for DeSclafani and the pitching staff to work hard in the offseason and reach that high potential that they have. The Reds offense is sporadic, featuring some power but also some swing and miss. They have had very limited turnover in their lineup throughout the years and will rely on the same faces to lead their team, including second baseman Brandon Phillips, first baseman Todd Frazier, catcher Devin Mesoraco, and right fielder Jay Bruce. Their rivalry with the Minnesota Twins will once again be renewed in 2018. The Twins have not had much success the past couple years but definitely have the talent to turn the tide quickly. Minnesota has sneaky power with improved offense but they still strike out way too much and, similar to the Reds, their biggest weakness tends to be their pitching staff. Phil Hughes will need to take several steps to add velocity and some offspeed pitches to really give the Twins a chance to be that breakthrough team as pitching typically tends to be the way teams win in this league. If Hughes is able to take those strides, the Twins offense may be able to be enough to win their first ever playoff game or games.

Megan Lowes and Kristina Stojanovic are still relatively new owners in the league and are still in the process of acclimating to the level of competition. The Colorado Rockies, managed by Lowes, and the Texas Rangers, managed by Stojanovic, are probably not ready to be called championship contenders quite yet but could potentially lead the league in showing improvement. The Rockies come in with a little more experience and are probably more adjusted to the pace of the league while the Rangers have gotten in on the action a little bit in the past two seasons. The Rockies will have to win with their bats, namely DJ LaMahieu, Trevor Story, and Mark Reynolds, because their pitching has not developed as well as the team would have liked. The Rangers are also deficient on the mound but their offense will be less reliant on power than the Rockies. The Rangers will focus on being a contact hitting team as both teams will have a goal of improvement in 2018.

The Chicago Cubs, very similar to the Philadelphia Athletics, provide a good amount of intrigue as the 2018 season approaches. The team will be under new ownership as Kati Simon moves over from the New York Yankees. Simon will bring a new philosophy to the North Side and there is a lot of optimism around Wrigleyville surrounding the Cubs. The Cubs have an athletic team that is lacking mainly in the department of experience. Once that experience builds up, there is a chance to see the Cubbies rocket up the standings. Starting pitcher Kyle Hendricks will be the key to the Cubs success in 2018 as it appears the team will go as Hendricks goes. Their offense is still a little inconsistent and doesn't feature the big name talent as some other teams. That being stated, however, the Cubs will be a thorn in the side of a lot of teams and should steadily grow throughout 2018.

Making a Push

These five teams will need to have a lot happen to win a championship but are five solid teams that have the ability to make the playoffs and very possibly win their respective first playoff game in franchise history. Of the five teams in this group the Washington Nationals have the most experience in the league and in the postseason. Their left handed heavy lineup that prides itself on line drives and contact hitting is enough to give some teams fits. The strength of the Nationals lies in their pitching staff, led by lefty starter Dallas Keuchel, who demonstrates excellent command of the strike zone and some decent out pitches. The Nationals offense is not as consistent as their pitching staff but show some signs of brilliance, especially from the young top of the order that consists of Tyler Naquin, Didi Gregorius, and Cody Bellinger. Washington had a bit of sophomore slump in Adam Delgarbino's second year at the helm last season, finishing 3-8 and making a quick first round exit against the eventual champion St. Louis Cardinals. They are a matchup team that is set on improving in the coming years. Delgarbino's version of the Nationals made their appearance in 2016, which was the same year that Dustin Nelson started at the helm of the San Francisco Giants before transferring himself over to the Brooklyn Dodgers. Nelson's Dodgers finished 0-1 in 2017 but are projected to finish a lot better in 2018. While win total still may not be the number one goal for Brooklyn, they are hoping to improve in hopes of making the playoffs. They are very different than the Nationals in terms of approach. The Dodgers have mostly right handed hitters and a right handed starter in Trevor Bauer. They also rely more on power hitting than contact, which leads them to be a big swing and miss team. Defensively, Brooklyn will have its ups and downs but that should not be something that will harm them too much. Their lineup features some serious pop at the top, including shortstop Elvis Andrus, center fielder Marcell Ozuna, designated hitter Ian Desmond, and catcher Gary Sanchez. Those four can make a pitcher look very bad right out of the gate. However, due to high strikeout numbers, they can also get themselves off to a rough start. The Dodgers, as a team, understand the game very well and have the ability, physically and mentally, to become one of the better teams in the league. They are looking at 2018 as a time to prove it on the field.

John Mandula made his Bolin League debut in 2017, finishing the season 1-1 and qualifying for the playoffs. His New York Giants are one of two teams that have a left handed ace and a lineup comprised mainly of right handed hitters (the New York Mets being the other). Mandula seemed to jump right in to the fold as he led the Giants to some mild success in the middle of the season. They will return most of their roster, including pitcher Chris Sale and one of the more solid lineups in the league. Shortstop Troy Tulowitzki is in the center of the Giants offense and is joined by second baseman Addison Russell and third baseman Anthony Rendon, accounting for one of the best offensive infields. The Giants have the tools to put together a solid season and are definitely a team to watch out for as the playoffs roll around.

A team that is off the radar of a lot of league experts is Ben Tepper's Boston Braves, who seemed to fall off the face of the earth in 2017. The 2016 Boston Braves started off with a historically bad run, only to redeem themselves and make the playoffs. Injuries cost them any chance to win in those playoffs. Many were excited to see what returned for the 2017 season but it only led to disappointment. The Braves seem to be re-energized heading into 2018 and look to pick up where they left off at the end of 2016. Boston has an energetic, athletic, young group of players that will be looking to round into shape this summer. Shortstop Starlin Castro will provide the veteran leadership needed to keep the young guys in improvement mode while ace Zack Greinke provides the spark the pitching staff will need to stay in games. The Braves are a team that could surprise some people, especially since they are projected to have a fairly easy schedule in 2018. A team with a very similar story to the Boston Braves is Tim Captain's Kansas City Athletics. While it seems the Braves are trending up, however, it looks like the Athletics could be going in the opposite direction. Kansas City had a decent start to the 2016 season but never were able to gain any momentum going into the playoffs. Very similar to Boston, they had a big downturn in 2017 and there are a lot of questions left for 2018. They will face a lot more competition than Boston and it will be an uphill battle, but one that they can overcome. The Athletics live up to their name, as they have the size, speed, and potential to make noise in the Pretzels Getzein Division. Their roster is balanced between rookies and veterans who all need to step up. Their biggest challenge will be to get consistency, speed, and accuracy from right handed starter Johnny Cueto. The Athletics will approach 2018 hoping to be that surprise team and surmount some difficult hurdles to make that happen.

On the Cusp

As competition increases on a year by year basis, there are many teams that have a chance to make a hard push with the ultimate goal of winning a championship. The amount of teams in contention for the top prize seems to increase each year. This group of teams have shown they each have what it takes to make a run and be that new team that is constantly in the mix. The question becomes which team will take that next step in 2018? Sibling rivalries are something that have been around the league since its inception. The number of these family feuds has been on a steady increase over the past few years. Rivalries such as St. Louis/Milwaukee, Detroit/Toronto, and Minnesota/Cincinnati always provide fun and excitement to viewers. The newest of these sibling rivalries is quickly becoming one of the most intense. The Boston Red Sox and Washington Senators would probably both describe their contests as friendly but heated. Kevin Yurik Jr. has made the Red Sox a formidable team over the past two years and his brother Joe Yurik was able to reach the final four in 2017. The teams are built quite differently. The Red Sox lineup features mostly right handed hitters while the Senators lineup has mostly lefties. The Red Sox rely on athleticism and balance as the Senators tend to be more of a power hitting, offensively driven team. The key is that both teams have the ability to win games using their unique style. Boston was active in the offseason, acquiring outfield help in Carlos Gomez and JD Martinez, which will only enhance a dynamic young lineup that already features Xander Bogaerts, Hanley Ramirez, and Rafael Devers. The Red Sox finished 2017 at 3-5, which is a little underwhelming on the surface, but a closer examination shows that Boston was in almost every game they played. They suffered a few brutal late inning losses that could have really swung their record around. Washington was on the other end of some of those close games. They had a lot of ups and downs as they finished with a 6-6 record. There were some blowout victories, blowout losses, and a lot of closely contested games in there. They picked the right time to heat up as the playoffs approached and they became the only team in league history to win back to back playoff games on walk off grand slams. To add to that, they had the bases loaded in the bottom of the last inning in their semifinal loss to Milwaukee and gave themselves the opportunity for a never-to-be-matched-ever-again third consecutive see you later tater. They were able to exit 2017 on a high note and are going to try to keep the momentum going as the 2018 season quickly approaches. Like Boston, they made some moves on the hot stove, bringing in even more power in David Dahl and Logan Morrison. The Senators have one of the top offenses in the league and that will be their key to moving through the regular season and playoffs.

What was the only team in the Bolin League to finish ten games over .500 in 2017? It is also one of the few teams that has spent time as the top ranked team over the past three seasons. The regular season typically is very kind to the Oakland Athletics and manager Ryan Bolin. Their struggles typically come in the postseason, where they have not been able to make a splash since their Final Four appearance in 2015. The second round of the playoffs has been Oakland's kryptonite recently, with respective losses to the St. Louis Cardinals and Montreal Expos. The A's pitching staff is regarded as one of the best in the league. Danny Salazar features a devastating changeup and a lot of movement. Oakland's offense can be inconsistent but when they are clicking they provide a formidable foe to any pitching staff. Josh Donaldson, Yoenis Cespedes, and Adrian Beltre are a veteran heart of the lineup and are surrounded by quality switch hitters Francisco Lindor and Jose Ramirez. The Athletics play the game with a lot of emotion, which can be both a positive and a negative for them. If they can keep that emotion in check, look for the Oakland Athletics to have yet another strong season.

It has been six years since Alex Bierut joined the ranks of owners in the Bolin League. He has turned the Los Angeles Angels into a team to be reckoned with and one of the model franchises in the league. The Angels lineup has come a long way since 2012. Over the past few seasons the Angels have added more power into their offense and now have one of the better overall hitting teams out there. Michael Brantley, Joey Votto, and Kole Calhoun are the stabilizing force in the middle of the lineup. The Angels also feature the most intriguing addition of the offseason, Japanese import and two way player Shohei Ohtani, who will be the first player in the league under the modern rules to be in the batting order and on the mound in the same game. Ohtani will be one of the most scrutinized players in the history of the league but will also bring in tons of entertainment to Angels games this upcoming season. The Angels should have a rebound season after being sidelined for 2017 and will likely provide for some quality wins throughout the season, and potentially the postseason.

Back in the day, Jake Cantrell was a line drive hitter who had a knack for driving the ball up the middle. Today, he is instilling that same attitude in his Tampa Bay Rays. Cantrell's methods appear to be working, as the Rays offense has been on a steady path of improvement over the last several years. Add to that a nice new set of throwback uniforms and things are really starting to look positive in St. Pete. Their next step will be to get Cantrell his first ever playoff win. The Rays have been in some close postseason games over the past couple years but that first victory still remains elusive. Tampa Bay's lineup features more pop that Cantrell expected, with stalwart third baseman Evan Longoria leading the charge. Chris Archer and the Rays pitching staff is where the most improvement could be made. The Rays have the ability to be a postseason threat and as they continue to grow as a team, that may just come to fruition.

All In

A majority of the Bolin League's champions reside in this final group of teams. Their pedigree speaks for itself. These are the teams that typically have the best winning percentages on a yearly basis, but more importantly, these are the teams that nobody wants to face when the postseason dawns. The St. Louis Cardinals and Milwaukee Brewers, managed respectively by brothers Devin Cunningham and Bobby Bolin, are the two most recent champions. The Cardinals have been a model of consistency, making few roster changes over the last several years while the Brewers will be making a modest overhaul to their starting lineup in 2018. St. Louis will continue to run out possibly the best lineup in the league featuring stars such as Mike Trout and Albert Pujols. Milwaukee is welcoming in a new duo in the outfield in Lorenzo Cain and Christian Yelich. The teams will also try to win in different ways. The Cardinals have one of the two best offenses in the league and their pitching staff has easily the nastiest movement in the league. The way to beat the Cards is through patience and mistake free games. Not getting to two strikes is also a plus. The Brewers do not have much patience but they do make up for it in contact ability and power. The Brew Crew will also win a lot of games by outthinking their opponents but will also lose games by outthinking themselves. The Miami Marlins would probably contest the notion that the Cardinals have the best lineup in the league. Anthony Rizzo, Robinson Cano, and Joe Mauer can make a strong argument for the Marlins. Add pitcher Clayton Kershaw to that mix and the Marlins are very dangerous. They are aging a little bit in their roster but they are still one of the top teams in the league and still have the most championships in league history, all under Dave Jones. The Marlins are possibly the smartest team in the league and combining that with their left handed pitchers and left handed pull hitters, they present a challenge that most other teams cannot compete with. They have a couple big holes to fill as the season approaches, trying to replace former MVP shortstop Jimmy Rollins and potentially having to replace outfielder Josh Hamilton. They should be in contention for another championship in 2018 after a shortened 2017 season but they will be facing some very strong competition. That competition may come from a team that the Marlins have never faced, the Montreal Expos, managed by Brandon Harris. The Expos have come on strong the past two seasons, making back to back Final Four appearances and establishing themselves as a one of the best teams in the league. Montreal has not yet taken the final step, winning the Bolin League title, but they are probably the proverbial "best team to have not won", which they will look to end in 2018. Mookie Betts and Nolan Arenado are the main power in a very balanced lineup that prides itself on both consistency and power. Their pitching staff, featuring righty Jake Arrieta, has also made strides to figure out some of the best offenses in the league. The Expos are a smart team with a solid lineup, and an above average pitching staff and 2018 may just be their year.

Aaron Nola might have the highest velocity fastball in the entire Bolin League and definitely has some of the best stuff. It can be puzzling, many would say, that his team plays in some of the highest scoring games on a yearly basis. The Philadelphia Phillies, a team that was thought of two years ago as a team that would need to win in low scoring games have suddenly risen up to become one of the best offensive teams in the league. Manager Austin Rose, a pitching guru by nature, might not be able to explain how his lineup that features Tommy Joseph, Maikel Franco, and newly added Rhys Hoskins has developed into the power lineup that it is, but he definitely will accept the results. The Phillies were a middle of the road team when Rose took over but they took a major step forward in 2017, as they led the league in runs scored and made a good playoff push. The Phillies will step in to 2018 with a lot of confidence and many experts see them as a championship quality team.

Stay tuned to this page over the next few days to see our expert playoff predictions, along with MVP candidates, Rookie of the Year possibilities, CY Young contenders, and some fun top ten lists. It's almost time for the 2018 season to begin!


2018 Bolin League Team Previews





Team St. Louis Cardinals
Date March 18, 2018
Owner Devin Cunningham
Division Pretzels Getzein
Rank 1
2017 Record 4-0, Playoffs, Final Four, Champion
Biggest Strength Offense
Biggest Weakness Pitching Accuracy
Projected MVP CF Mike Trout
Historical Quote "When I was playing I never wished I was doing anything else. I think being a professional athlete is the finest thing a man can do." -Bob Gibson





Team Atlanta Braves
Date March 17, 2018
Owner Tony Hopkins
Division Dizzy Dean
Rank 2
2017 Record 4-0
Biggest Strength Natural Ability
Biggest Weakness Chasing Pitches
Projected MVP LF Ronald Acuna
Historical Quote "I could probably throw harder if I wanted, but why? When they're in a jam, a lot of pitchers...try to throw harder. Me, I try to locate better." -Greg Maddux





Team Milwaukee Brewers
Date March 16, 2018
Owner Bobby Bolin
Division Pretzels Getzein
Rank 3
2017 Record 17-11, Playoffs, Final Four, Runner Up
Biggest Strength Bad Ball Hitting
Biggest Weakness Patience
Projected MVP 3B Travis Shaw
Historical Quote "Baseball hasn't forgotten me. I go to a lot of Old Timers games and I haven't lost a thing. I sit in the bullpen and let people throw things at me. Just like old times." -Bob Uecker





Team Miami Marlins
Date March 15, 2018
Owner Dave Jones
Division Dizzy Dean
Rank 4
2017 Record 2-1
Biggest Strength Baseball IQ
Biggest Weakness Trees
Projected MVP 2B Robinson Cano
Historical Quote "This is what you dream for as a kid, getting this opportunity ... Sometimes you've got to pinch yourself." -Cliff Floyd





Team Montreal Expos
Date March 14, 2018
Owner Brandon Harris
Division Rip Sewell
Rank 5
2017 Record 1-2
Biggest Strength Overall Balanced Attack
Biggest Weakness Streakiness
Projected MVP 3B Nolan Arenado
Historical Quote "I played all the sports as a young boy, but it was always baseball that I loved the most." -Gary Carter





Team Cleveland Indians
Date March 13, 2018
Owner Dane Chester
Division Rip Sewell
Rank 6
2017 Record 2-1
Biggest Strength Pitching Variety
Biggest Weakness Short Season
Projected MVP P Corey Kluber
Historical Quote "I just reared back and let them go." -Bob Feller





Team Detroit Tigers
Date March 12, 2018
Owner Brian Bolin
Division Pretzels Getzein
Rank 7
2017 Record 4-3, Playoffs
Biggest Strength Pitching Motion
Biggest Weakness Health
Projected MVP P Jordan Zimmermann
Historical Quote "Every great batter works on the theory that the pitcher is more afraid of him than he is of the pitcher." -Ty Cobb





Team Philadelphia Phillies
Date March 11, 2018
Owner Austin Rose
Division Rip Sewell
Rank 8
2017 Record 3-3, Playoffs
Biggest Strength Pitching Velocity
Biggest Weakness Shoulder Soreness
Projected MVP DH Rhys Hoskins
Historical Quote "Philadelphia is the only city, where you can experience the thrill of victory and the agony of reading about it the next day." -Mike Schmidt





Team Los Angeles Angels
Date March 10, 2018
Owner Alex Bierut
Division Rip Sewell
Rank 9
2017 Record 0-0
Biggest Strength Swing Timing
Biggest Weakness Hitting Ground Balls
Projected MVP P Shohei Ohtani
Historical Quote "Our goal is to have every catcher relate to every pitcher. I don't think there is anything getting in our way of using any catcher at any time." -Mike Scioscia





Team Washington Senators
Date March 9, 2018
Owner Joe Yurik
Division Dizzy Dean
Rank 10
2017 Record 6-6, Playoffs, Final Four
Biggest Strength Streaky Power
Biggest Weakness Fast Pitch
Projected MVP CF Bradley Zimmer
Historical Quote "If I were a batter and thought the pitcher really tried to bean me, I'd be inclined to wait for him outside the park with a baseball bat." -Walter Johnson





Team Oakland Athletics
Date March 8, 2018
Owner Ryan Bolin
Division Pretzels Getzein
Rank 11
2017 Record 18-8, Playoffs
Biggest Strength Changeup
Biggest Weakness Comebacks
Projected MVP SS Franicsco Lindor
Historical Quote "I am the best in baseball." -Reggie Jackson





Team Arizona Diamondbacks
Date March 7, 2018
Owner Nick Castenir
Division Dizzy Dean
Rank 12
2017 Record 0-0
Biggest Strength Hitting Strength
Biggest Weakness Pitching Speed
Projected MVP 1B Paul Goldschmidt
Historical Quote "I went through baseball as 'a player to be named later.'" -Joe Garagiola





Team Pittsburgh Pirates
Date March 6, 2018
Owner Doug Benzel
Division Rip Sewell
Rank 13
2017 Record 0-0
Biggest Strength Pitching Acumen
Biggest Weakness Injury Potential
Projected MVP CF Andrew McCutchen
Historical Quote "Any time you have an opportunity to make a difference in this world and you don't, then you are wasting your time on Earth." -Roberto Clemente





Team St. Louis Browns
Date March 5, 2018
Owner Bob Bolin
Division Pretzels Getzein
Rank 14
2017 Record 9-10
Biggest Strength Mind Games
Biggest Weakness Age
Projected MVP 2B Ian Kinsler
Historical Quote "There are only two seasons - winter and Baseball." -Bill Veeck





Team San Diego Padres
Date March 4, 2018
Owner Austin Steinbrenner
Division Rip Sewell
Rank 15
2017 Record 0-0
Biggest Strength Defensive Coverage
Biggest Weakness Pitching Location
Projected MVP 1B Wil Myers
Historical Quote "Either you have the ability to hit or not. But I also think you have to work at it." -Tony Gwynn





Team Boston Red Sox
Date March 3, 2018
Owner Kevin Yurik, Jr.
Division Dizzy Dean
Rank 16
2017 Record 3-5, Playoffs
Biggest Strength Career Prime
Biggest Weakness Swing Plane
Projected MVP SS Xander Bogaerts
Historical Quote "If you don't think too good, don't think too much." -Ted Williams





Team Tampa Bay Rays
Date March 2, 2018
Owner Jake Cantrell
Division Dizzy Dean
Rank 17
2017 Record 1-1, Playoffs
Biggest Strength Line Drive Swing
Biggest Weakness Fast Pitching
Projected MVP 3B Evan Longoria
Historical Quote "A positive attitude causes a chain reaction of positive thoughts, events and outcomes. It is a catalyst and it sparks extraordinary results." -Wade Boggs





Team Washington Nationals
Date March 1, 2018
Owner Adam Delgarbino
Division Dizzy Dean
Rank 18
2017 Record 3-8, Playoffs
Biggest Strength Pitching Accuracy
Biggest Weakness Power Hitting
Projected MVP 1B Cody Bellinger
Historical Quote "We know what we're doing, we're pretty damn good at it, we've been successful at it our whole career." -Mike Rizzo





Team Seattle Mariners
Date February 28, 2018
Owner Ryan Sopko
Division Pretzels Getzein
Rank 19
2017 Record 0-0
Biggest Strength Historical Record
Biggest Weakness Golf Swing
Projected MVP RF Mitch Haniger
Historical Quote "As long as I have fun playing, the stats will take care of themselves." -Ken Griffey, Jr.





Team Boston Braves
Date February 27, 2018
Owner Ben Tepper
Division Moonlight Graham
Rank 20
2017 Record 0-0
Biggest Strength Plate Coverage
Biggest Weakness Strength of Schedule
Projected MVP SS Starlin Castro
Historical Quote "I don't like to sound egotistical, but every time I stepped up to the plate with a bat in my hands, I couldn't help but feel sorry for the pitcher." -Rogers Hornsby





Team Philadelphia Athletics
Date February 26, 2018
Owner Vinnie Galizio
Division Rip Sewell
Rank 21
2017 Record 0-0
Biggest Strength Lineup Consistency
Biggest Weakness Travel Restrictions
Projected MVP RF Carlos Gonzalez
Historical Quote "No matter what I talk about, I always get back to baseball." -Connie Mack





Team New York Giants
Date February 25, 2018
Owner John Mandula
Division Rip Sewell
Rank 22
2017 Record 1-1, Playoffs
Biggest Strength Softball Background
Biggest Weakness Time
Projected MVP 3B Anthony Rendon
Historical Quote "Anybody's best pitch is the one the batters ain't hitting that day." -Christy Mathewson





Team Milwaukee Braves
Date February 24, 2018
Owner Danny Cunningham
Division Rip Sewell
Rank 23
2017 Record 0-0 (under Mike Davis)
Biggest Strength Pull Hitting
Biggest Weakness Opposite Field Power
Projected MVP RF Tommy Pham
Historical Quote "My motto was always to keep swinging. Whether I was in a slump or feeling badly or having trouble off the field, the only thing to do was keep swinging." -Hank Aaron





Team New York Mets
Date February 23, 2018
Owner Mike Davis
Division Rip Sewell
Rank 24
2017 Record 0-0 (under Steven Wilson)
Biggest Strength Natural Movement
Biggest Weakness Blitz Ball Experience
Projected MVP P Steven Matz
Historical Quote "God is living in New York, and he's a Mets fan." -Tom Seaver





Team Houston Astros
Date February 22, 2018
Owner Mike Jones
Division Dizzy Dean
Rank 25
2017 Record 0-0
Biggest Strength Natural Power
Biggest Weakness Time Off
Projected MVP SS Carlos Correa
Historical Quote "Either he got lucky, or we stink. Or he pitched well." -Moises Alou





Team Baltimore Orioles
Date February 21, 2018
Owner Kodi Simon
Division Pretzels Getzein
Rank 26
2017 Record 0-3
Biggest Strength Constant Improvement
Biggest Weakness Pitching Consistency
Projected MVP SS Manny Machado
Historical Quote "I hate the cursed Oriole fundamentals... I've been doing them since 1964. I do them in my sleep. I hate spring training." -Jim Palmer





Team Cincinnati Reds
Date February 20, 2018
Owner Billy Link
Division Moonlight Graham
Rank 27
2017 Record 2-3, Playoffs
Biggest Strength Team Height
Biggest Weakness Pitching Mechanics
Projected MVP 3B Eugenio Suarez
Historical Quote "I'd walk through hell in a gasoline suit to play baseball." -Pete Rose





Team Brooklyn Dodgers
Date February 19, 2018
Owner Dustin Nelson
Division Dizzy Dean
Rank 28
2017 Record 0-1
Biggest Strength Baseball IQ
Biggest Weakness Contact
Projected MVP C Gary Sanchez
Historical Quote "There are only two kinds of managers. Winning managers and ex-managers." -Gil Hodges





Team Kansas City Royals
Date February 18, 2018
Owner Dave May
Division Moonlight Graham
Rank 29
2017 Record 1-0, Playoffs
Biggest Strength Curveball
Biggest Weakness Defensive Range
Projected MVP C Salvador Perez
Historical Quote "If a tie is like kissing your sister, losing is like kissing your grandmother with her teeth out." -George Brett





Team Toronto Blue Jays
Date February 17, 2018
Owner Bridget Bolin
Division Moonlight Graham
Rank 30
2017 Record 3-7, Playoffs
Biggest Strength Pitching Repertoire
Biggest Weakness Swing and Miss
Projected MVP CF Kevin Pillar
Historical Quote "A lot of people have the ability, but they don't put forth the effort." -Joe Carter





Team Kansas City Athletics
Date February 16, 2018
Owner Tim Captain
Division Pretzels Getzein
Rank 31
2017 Record 0-0
Biggest Strength Athleticism
Biggest Weakness Baseball Specific Knowledge
Projected MVP RF Matt Kemp
Historical Quote "If a manager of mine ever said someone was indispensable, I'd fire him." -Charlie Finley





Team San Francisco Giants
Date February 15, 2018
Owner Billy Dingess
Division Moonlight Graham
Rank 32
2017 Record 0-1 (under Larry Lowes)
Biggest Strength Lineup Balance
Biggest Weakness Injuries
Projected MVP C Brandon Belt
Historical Quote "Winning is a serious matter." -Willie McCovey





Team Los Angeles Dodgers
Date February 14, 2018
Owner Cody Dingess
Division Moonlight Graham
Rank 33
2017 Record 0-0 (under Ed Hansen)
Biggest Strength Preparedness
Biggest Weakness Scouting
Projected MVP 3B Justin Turner
Historical Quote "Baseball is like driving, it's the one who gets home safely that counts." -Tommy LaSorda





Team New York Yankees
Date February 13, 2018
Owner Scott Ruessman
Division Dizzy Dean
Rank 34
2017 Record 0-2 (under Kati Simon)
Biggest Strength Rules Knowledge
Biggest Weakness League Knowledge
Projected MVP RF Aaron Judge
Historical Quote "I'd like to thank the good Lord for making me a Yankee." -Joe DiMaggio





Team Chicago Cubs
Date February 12, 2018
Owner Kati Simon
Division Pretzels Getzein
Rank 35
2017 Record 0-0 (under Meleah Hansen)
Biggest Strength Launch Angle
Biggest Weakness Pitching Control
Projected MVP CF Albert Almora Jr.
Historical Quote "Let's play two!" -Ernie Banks





Team Minnesota Twins
Date February 11, 2018
Owner Alycia Link
Division Moonlight Graham
Rank 36
2017 Record 1-6
Biggest Strength Left Field Power
Biggest Weakness Contact
Projected MVP 2B Brian Dozier
Historical Quote "It doesn't matter what your height is, it's what's in your heart." -Kirby Puckett





Team Chicago White Sox
Date February 10, 2018
Owner Brandon Gearo
Division Moonlight Graham
Rank 37
2017 Record 0-0
Biggest Strength Air Force Training
Biggest Weakness Secondary Pitches
Projected MVP 1B Jose Abreu
Historical Quote "I ain't afraid to tell the world that it don't take school stuff to help a fella play ball." -Shoeless Joe Jackson





Team Colorado Rockies
Date February 9, 2018
Owner Megan Lowes
Division Pretzels Getzein
Rank 38
2017 Record 0-1
Biggest Strength Coordination
Biggest Weakness Pitching Velocity
Projected MVP SS Trevor Story
Historical Quote "They have a lot of good young players; they're doing a good thing in Colorado." -Vinny Castilla





Team Texas Rangers
Date February 8, 2018
Owner Kristina Stojanovic
Division Moonlight Graham
Rank 39
2017 Record 0-1
Biggest Strength Tomahawk Swings
Biggest Weakness Strike Zone Discipline
Projected MVP CF Delino DeShields Jr.
Historical Quote "It helps if the hitter thinks you're a little crazy." -Nolan Ryan





Team Seattle Pilots
Date February 7, 2018
Owner Carter Stewart
Division Moonlight Graham
Rank 40
2017 Record 0-0
Biggest Strength Enthusiasm
Biggest Weakness Experience
Projected MVP 1B Jesus Aguilar
Historical Quote "Baseball players are smarter than football players. How often do you see a baseball team penalized for too many men on the field?" -Jim Bouton


For Immediate Release

12/18/17

The Bolin League has acquired the rights to the former Ryan and Kyle Field, located within walking distance of Deckside Stadium. The new stadium will join Bolin Field, Deckside Stadium, and Ed Hansen Field as the main stadiums used by the league, which has been in operation since the late 1990s. "This is a remarkable day for our league and opens up some tremendous opportunities," said commissioner Bobby Bolin at a press conference early this morning. The stadium has seen diminishing action over the years, although a recent alumni game drew a very nice crowd. We had the opportunity to ask Bolin some more questions regarding the acquisition:

Will you use the current stadium or will it be a completely new one?

"The stadium is in great shape and we hope to use it this coming season. We will not be reconfiguring the field at all but may be making some slight modifications. We want to do our best to give it a modern feel but keep the tradition of those who played there in the past."

What will happen to the current stadiums?

"We plan to use our current stadiums in the same way we have used them in the past. We are hoping to balance out the traffic on Bolin Field and Deckside Stadium and get some increase on Ed Hansen Field (The Ed) and, of course, the new stadium."

Is the proximity to Deckside Stadium going to pose a problem?

"It should actually be beneficial to both stadiums. We plan to have multiple games going on at the same time, increasing the amount of teams able to play more games. The stadiums are virtually right next door to each other, making it very easy to travel between them."

What will the stadium be called?

"We have not decided on a permanent name, or even if there will be a new name at all. We are currently looking into sponsorships with local and national companies. We will also be asking for assistance from the other owners in the league."

What are some of the opportunities you spoke of earlier?

"The greatest opportunity with this new stadium is to use it in conjunction with Deckside Stadium to host multiple games at one time, increasing participation and activity in the league. The dimensions of the new stadium will be slightly larger than the other two Brook Park stadiums, making it a lot more fair to pitchers regarding the home run ball. It could have a similar effect to Coors Field in Denver, where we see a lot more extra base hits. It will be interesting to see how that plays out. This also gives us another venue to host playoff games, and maybe even championship games eventually."

The 2018 season will begin in March.





Rumors Running Rampant Regarding New Bolin League Stadium



12/17/17

BROOK PARK, OH- Speculation is abounding in Bolin League circles in response to a linked rumor that there will be a new stadium added to the list of Bolin League venues this upcoming season. According to those rumors, there will be an upcoming announcement sometime this week. There is no word whether this will be a completely new stadium or a remodel of an existing ballpark. Bolin League commissioner Bobby Bolin has been very quiet publicly on the issue. "We cannot comment on this situation at the present time," Bolin stated amidst a throng of reporters. "But look for some information in the near future." That hint likely means there is some substance to the talks. Ever since the closing of Wilson Field at Polar Pop Park, the Bolin League has been operating with a need for more venues.

Bolin Field was the original league stadium when play began in the late 1990s, although the stadium had been hosting similar events for many years before the formation of the Bolin League. As the league expanded, Deckside Stadium was designed to help take some of the load off Bolin Field. Expansion continued and a new southern stadium, the cavernous Cunningham Park was added to the mix. Cunningham Park may have been a little before it's time, however, and closed in 2005. Since then, new stadiums have come and gone, but none of them have lived up to the expectations laid down by the early emergence of Bolin Field and Deckside Stadium.

Until now, under the assumption these rumors come to fruition. According to the original report by the Bolin League Times, "Bolin League stadium expansion has been in the works for many months and it now appears to be just a matter of time."

The Brook Park Enquirer also headlined a potential new stadium, "The Bolin League is making a power play to become the predominant league in the nation. The Enquirer has learned that the Bolin League has a acquired a 97 acre lot in Brook Park in order to build a complex of dozens of stadiums."

After some research, there actually was never a 97 acre lot available in Brook Park city limits, but the key to these reports is that there is definitely something brewing for the Bolin League. Updates will be posted in the coming days.

PLAYOFF PREDICTIONS


2016 Official Playoff Predictions
League MVP- Anthony Rizzo (MIA)
Cy Young- Jake Arrieta (MON)
Rookie of the Year- Dansby Swanson (FA)

1st Round
1 Miami Marlins defeat 16 Cincinnati Reds
2 St. Louis Cardinals defeat 15 Boston Braves
3 Montreal Expos defeat 14 Washington Senators
4 Detroit Tigers defeat 13 Arizona Diamondbacks
5 Atlanta Braves defeat 12 Philadelphia Phillies
6 Milwaukee Brewers defeat 11 St. Louis Browns
7 Pittsburgh Pirates defeat 10 Cleveland Indians
9 Los Angeles Angels defeat 8 Oakland Athletics

2nd Round
1 Miami Marlins defeat 9 Los Angeles Angels
2 St. Louis Cardinals defeat 7 Pittsburgh Pirates
3 Montreal Expos defeat 6 Milwaukee Brewers
5 Atlanta Braves defeat 4 Detroit Tigers

Semifinals
1 Miami Marlins defeat 5 Atlanta Braves
2 St. Louis Cardinals defeat 3 Montreal Expos

Championship
2 St. Louis Cardinals defeat 1 Miami Marlins


DIVISION PREVIEWS


Division North
Team to Beat Detroit Tigers
Surprise Team Boston Braves
Best Pitch Repertoire St. Louis Browns
Best Fast Pitch Detroit Tigers
Most Power Detroit Tigers
Best Contact St. Louis Browns
Best Defense Boston Braves
Fastest Baserunning Boston Braves
MVP Sean Rodriguez 1B Detroit Tigers

Division South
Team to Beat St. Louis Cardinals
Surprise Team Seattle Mariners
Best Pitch Repertoire Oakland Athletics
Best Fast Pitch St. Louis Cardinals
Most Power St. Louis Cardinals
Best Contact St. Louis Cardinals
Best Defense St. Louis Cardinals
Fastest Baserunning Seattle Mariners
MVP Mike Trout CF St. Louis Cardinals

Division East
Team to Beat Miami Marlins
Surprise Team Tampa Bay Rays
Best Pitch Repertoire Atlanta Braves
Best Fast Pitch Houston Astros
Most Power Miami Marlins
Best Contact Atlanta Braves
Best Defense Washington Nationals
Fastest Baserunning Boston Red Sox
MVP Bryron Buxton CF Atlanta Braves

Division West
Team to Beat Montreal Expos
Surprise Team Milwaukee Braves
Best Pitch Repertoire Los Angeles Angels
Best Fast Pitch Pittsburgh Pirates
Most Power San Diego Padres
Best Contact Cleveland Indians
Best Defense Philadelphia Athletics
Fastest Baserunning Philadelphia Athletics
MVP Mookie Betts RF Montreal Expos






Team Milwaukee Brewers
Date March 21, 2017
Owner Bobby Bolin




Rank 1
Predicted Record 15-9
Star Player C Jonathan Lucroy

Best Uniform



GRADES
Overall A-
Pitching B+
Fast Pitch A
Defense A
Contact A-
Power A





Team Miami Marlins
Date March 20, 2017
Owner Dave Jones




Rank 2
Predicted Record 3-1
Star Player 1B Anthony Rizzo

Best Uniform



GRADES
Overall A
Pitching A
Fast Pitch A-
Defense A
Contact A
Power A





Team St. Louis Cardinals
Date March 19, 2017
Owner Devin Cunningham




Rank 3
Predicted Record 12-4
Star Player CF Mike Trout

Best Uniform



GRADES
Overall A
Pitching A-
Fast Pitch A
Defense A
Contact A-
Power A





Team Montreal Expos
Date March 19, 2017
Owner Brandon Harris




Rank 4
Predicted Record 7-4
Star Player 2B Mookie Betts

Best Uniform



GRADES
Overall A-
Pitching B+
Fast Pitch A-
Defense A
Contact A
Power A-





Team Atlanta Braves
Date March 18, 2017
Owner Tony Hopkins




Rank 5
Predicted Record 3-1
Star Player CF Byron Buxton

Best Uniform



GRADES
Overall A
Pitching A-
Fast Pitch A
Defense A
Contact A-
Power A





Team Pittsburgh Pirates
Date March 17, 2017
Owner Doug Benzel




Rank 6
Predicted Record 4-3
Star Player CF Andrew McCutchen

Best Uniform



GRADES
Overall A-
Pitching A-
Fast Pitch A
Defense B+
Contact B+
Power A





Team Detroit Tigers
Date March 16, 2017
Owner Brian Bolin




Rank 7
Predicted Record 7-4
Star Player 1B Sean Rodriguez

Best Uniform



GRADES
Overall B+
Pitching A
Fast Pitch A
Defense B+
Contact B+
Power A-





Team Cleveland Indians
Date March 15, 2017
Owner Dane Chester




Rank 8
Predicted Record 3-2
Star Player 1B Edwin Encarnacion

Best Uniform



GRADES
Overall B+
Pitching A-
Fast Pitch B+
Defense B
Contact B+
Power B+





Team Los Angeles Angels
Date March 14, 2017
Owner Alex Bierut




Rank 9
Predicted Record 5-5
Star Player 1B Joey Votto

Best Uniform



GRADES
Overall B+
Pitching A
Fast Pitch B+
Defense B+
Contact A-
Power B+





Team Oakland Athletics
Date March 13, 2017
Owner Ryan Bolin




Rank 10
Predicted Record 10-11
Star Player 3B Josh Donaldson

Best Uniform



GRADES
Overall B+
Pitching A
Fast Pitch B+
Defense B
Contact B+
Power B-





Team San Diego Padres
Date March 12, 2017
Owner Austin Steinbrenner




Rank 11
Predicted Record 2-3
Star Player SS Trea Turner

Best Uniform



GRADES
Overall B
Pitching C+
Fast Pitch C+
Defense A
Contact B
Power A





Team Philadelphia Phillies
Date March 12, 2017
Owner Austin Rose




Rank 12
Predicted Record 3-3
Star Player RF JD Martinez

Best Uniform



GRADES
Overall B
Pitching B
Fast Pitch A
Defense B+
Contact B+
Power B+





Team Arizona Diamondbacks
Date March 11, 2017
Owner Nick Castenir




Rank 13
Predicted Record 1-1
Star Player 1B Paul Goldschmidt

Best Uniform



GRADES
Overall B
Pitching B-
Fast Pitch B-
Defense B-
Contact B+
Power A-





Team New York Mets
Date March 10, 2017
Owner Steven Wilson




Rank 14
Predicted Record 2-3
Star Player C Travis d'Arnaud

Best Uniform



GRADES
Overall B
Pitching A-
Fast Pitch B+
Defense B
Contact B+
Power B





Team St. Louis Browns
Date March 9, 2017
Owner Bob Bolin




Rank 15
Predicted Record 9-14
Star Player 2B Ian Kinsler

Best Uniform



GRADES
Overall B
Pitching A-
Fast Pitch B
Defense D+
Contact B+
Power C+





Team Philadelphia Athletics
Date March 8, 2017
Owner Vinnie Galizio




Rank 16
Predicted Record 2-2
Star Player 1B Adrian Gonzalez

Best Uniform



GRADES
Overall B
Pitching B-
Fast Pitch B-
Defense A-
Contact A-
Power B+





Team Washington Senators
Date March 7, 2017
Owner Joe Yurik




Rank 17
Predicted Record 7-5
Star Player SS Brandon Crawford

Best Uniform



GRADES
Overall B
Pitching C
Fast Pitch C+
Defense B+
Contact B
Power A





Team Tampa Bay Rays
Date March 6, 2017
Owner Jake Cantrell




Rank 18
Predicted Record 3-3
Star Player 3B Evan Longoria

Best Uniform



GRADES
Overall B
Pitching C+
Fast Pitch C
Defense A-
Contact A-
Power B+





Team Cincinnati Reds
Date March 5, 2017
Owner Billy Link




Rank 19
Predicted Record 8-13
Star Player 2B Brandon Phillips

Best Uniform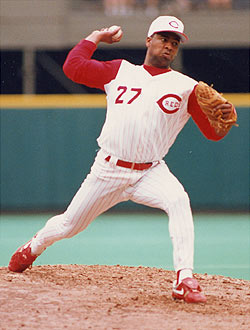 GRADES
Overall B-
Pitching C+
Fast Pitch B
Defense B-
Contact C
Power B-





Team Boston Braves
Date March 5, 2017
Owner Ben Tepper




Rank 20
Predicted Record 6-7
Star Player P Zack Greinke

Best Uniform



GRADES
Overall B
Pitching C+
Fast Pitch B-
Defense B+
Contact B-
Power B-





Team Seattle Mariners
Date March 4, 2017
Owner Ryan Sopko




Rank 21
Predicted Record 2-1
Star Player P Felix Hernandez

Best Uniform



GRADES
Overall B+
Pitching A-
Fast Pitch A-
Defense B+
Contact B+
Power A-





Team Milwaukee Braves
Date March 3, 2017
Owner Mike Davis




Rank 22
Predicted Record 2-1
Star Player P Patrick Corbin

Best Uniform



GRADES
Overall B
Pitching A
Fast Pitch A
Defense B+
Contact B
Power B





Team New York Giants
Date March 2, 2017
Owner John Mandula




Rank 23
Predicted Record 1-1
Star Player P Chris Sale

Best Uniform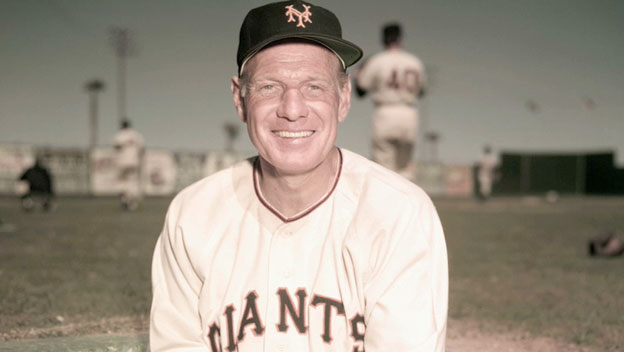 GRADES
Overall B-
Pitching B-
Fast Pitch B-
Defense B
Contact B-
Power B-





Team Washington Nationals
Date March 1, 2017
Owner Adam Delgarbino




Rank 24
Predicted Record 4-9
Star Player P Madison Bumgarner

Best Uniform



GRADES
Overall B-
Pitching B
Fast Pitch B-
Defense B
Contact B
Power C+





Team Baltimore Orioles
Date February 27, 2017
Owner Kodi Simon.




Rank 26
Predicted Record 2-2
Star Player 3B Manny Machado

Best Uniform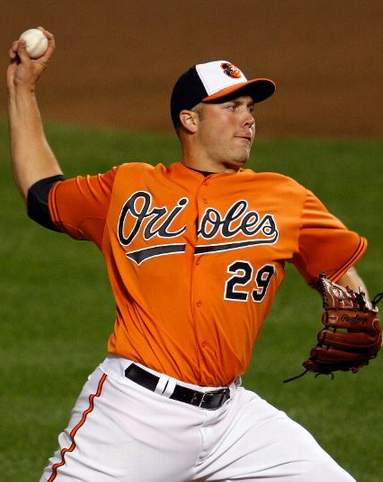 GRADES
Overall C+
Pitching C
Fast Pitch C+
Defense B
Contact C
Power C





Team Boston Red Sox
Date February 26, 2017
Owner Kevin Yurik Jr.




Rank 27
Predicted Record 3-5
Star Player SS Xander Bogaerts

Best Uniform



GRADES
Overall B-
Pitching C
Fast Pitch C
Defense A-
Contact C+
Power C+





Team Kansas City Athletics
Date February 26, 2017
Owner Tim Captain




Rank 28
Predicted Record 2-5
Star Player DH Aaron Judge

Best Uniform



GRADES
Overall C+
Pitching C+
Fast Pitch C-
Defense B+
Contact C+
Power B





Team Brooklyn Dodgers
Date February 25, 2017
Owner Dustin Nelson




Rank 29
Predicted Record 2-7
Star Player DH Ian Desmond

Best Uniform



GRADES
Overall C+
Pitching B-
Fast Pitch C
Defense C
Contact C
Power B-





Team Kansas City Royals
Date February 24, 2017
Owner Dave May




Rank 30
Predicted Record 1-2
Star Player SS Alcides Escobar

Best Uniform



GRADES
Overall B-
Pitching A-
Fast Pitch B+
Defense D+
Contact B-
Power B





Team Los Angeles Dodgers
Date February 23, 2017
Owner Ed Hansen




Rank 31
Predicted Record 1-1
Star Player 3B Justin Turner

Best Uniform



GRADES
Overall C+
Pitching C
Fast Pitch C+
Defense C
Contact B-
Power B-





Team Toronto Blue Jays
Date February 22, 2017
Owner Bridget Bolin




Rank 32
Predicted Record 5-8
Star Player RF Jose Bautista

Best Uniform



GRADES
Overall C
Pitching C+
Fast Pitch C-
Defense C
Contact C+
Power C+





Team San Francisco Giants
Date February 21, 2017
Owner Larry Lowes




Rank 33
Predicted Record 1-3
Star Player CF Hunter Pence

Best Uniform



GRADES
Overall C-
Pitching C-
Fast Pitch D
Defense D+
Contact C
Power C+





Team Minnesota Twins
Date February 20, 2017
Owner Alycia Link




Rank 34
Predicted Record 2-6
Star Player 2B Brian Dozier

Best Uniform



GRADES
Overall D+
Pitching D
Fast Pitch D-
Defense C-
Contact C-
Power C





Team Chicago White Sox
Date February 19, 2017
Owner Brandon Gearo




Rank 35
Predicted Record 2-4
Star Player DH Jose Abreu

Best Uniform



GRADES
Overall D+
Pitching D
Fast Pitch D-
Defense C-
Contact C
Power C-





Team Texas Rangers
Date February 19, 2017
Owner Kristina Stojanovic




Rank 36
Predicted Record 1-2
Star Player P Yu Darvish

Best Uniform



GRADES
Overall D
Pitching D-
Fast Pitch D-
Defense D
Contact C
Power C





Team Colorado Rockies
Date February 18, 2017
Owner Megan Lowes




Rank 37
Predicted Record 2-5
Star Player SS Trevor Story

Best Uniform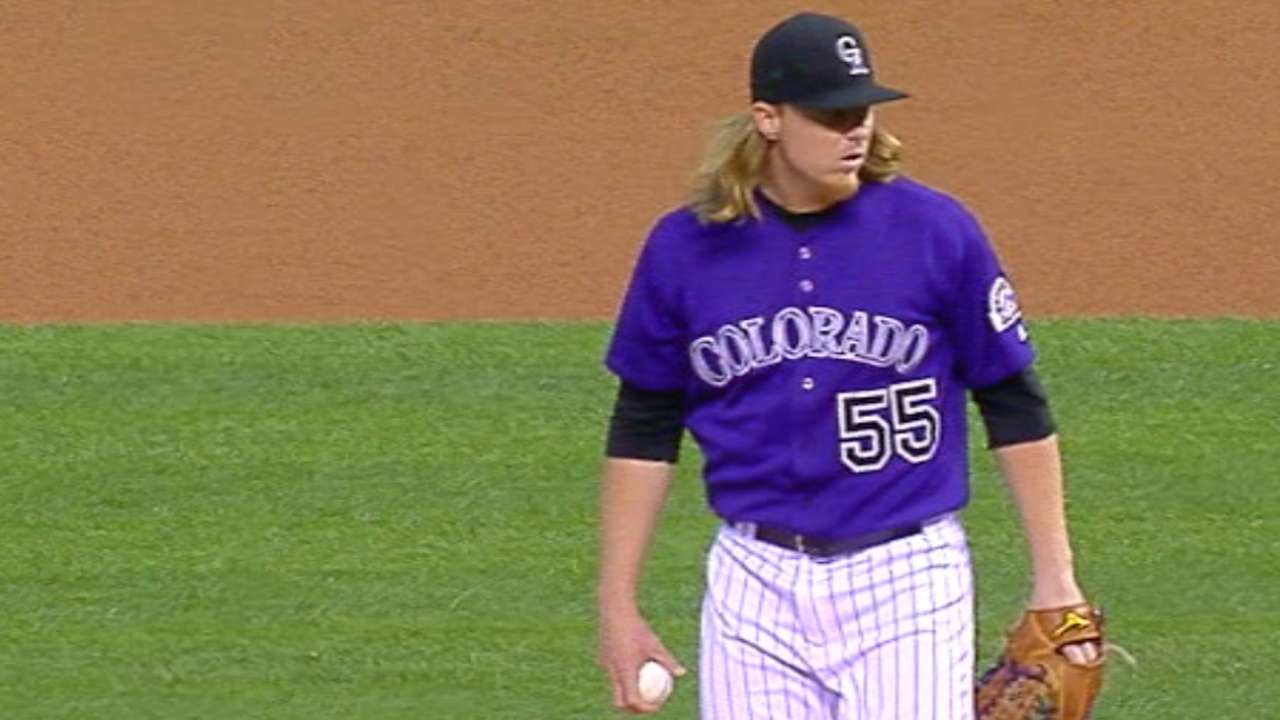 GRADES
Overall D
Pitching D
Fast Pitch D-
Defense D+
Contact C
Power C-





Team New York Yankees
Date February 17, 2017
Owner Beverly Cunningham




Rank 38
Predicted Record 1-4
Star Player SS Starlin Castro

Best Uniform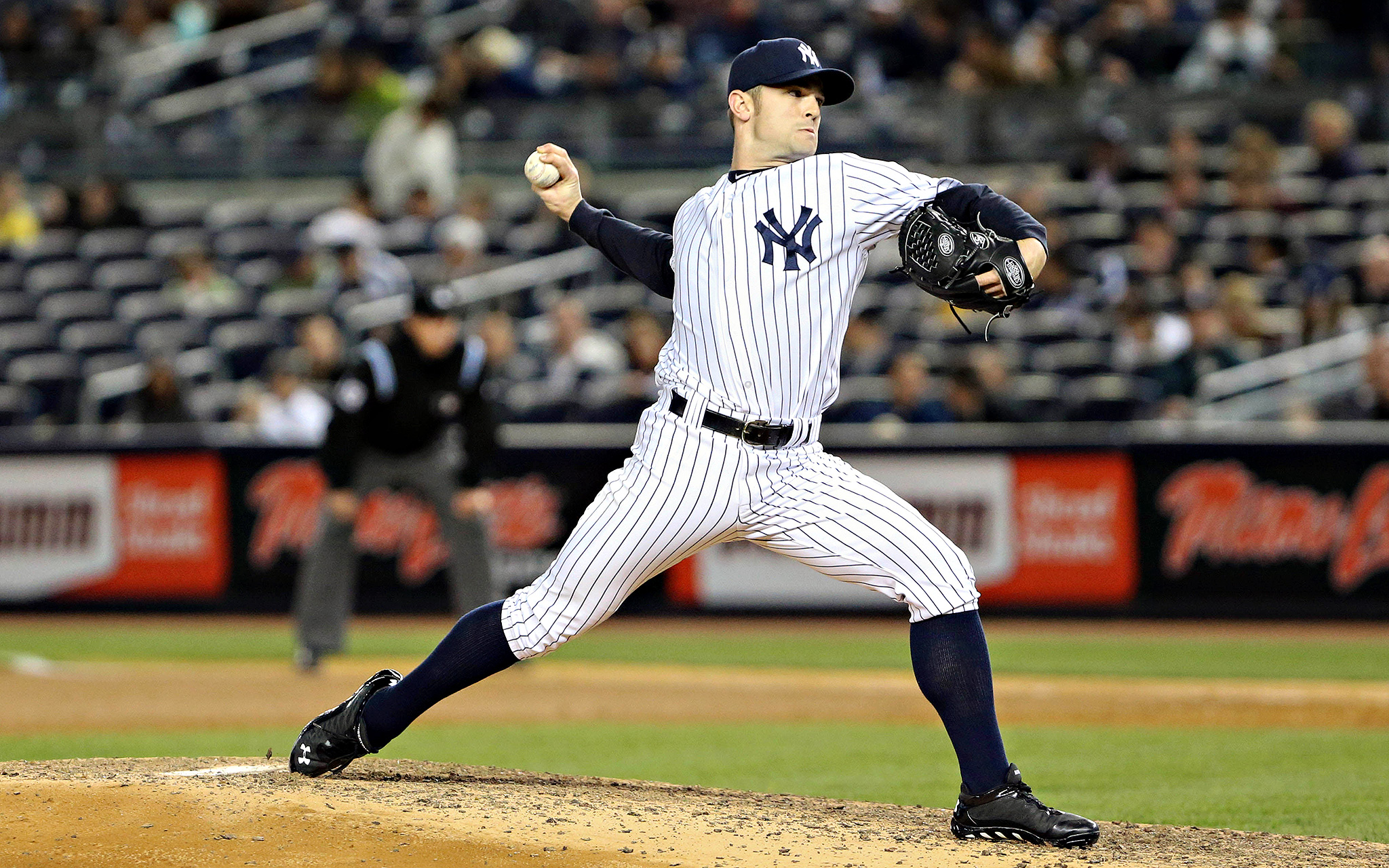 GRADES
Overall D-
Pitching D-
Fast Pitch D-
Defense D+
Contact C
Power C-





Team Chicago Cubs
Date February 16, 2017
Owner Meleah Hansen




Rank 39
Predicted Record 1-3
Star Player 2B Aaron Hill

Best Uniform



GRADES
Overall D-
Pitching D-
Fast Pitch D-
Defense D
Contact C
Power D+





Team Seattle Pilots
Date February 15, 2017
Owner Carter Stewart




Rank 40
Predicted Record 0-9
Star Player OF Guillermo Heredia

Best Uniform



GRADES
Overall D-
Pitching D
Fast Pitch D-
Defense D+
Contact C-
Power D+